Saturday, February 25, 2017 at 04:00 PM
American Mountaineering Center
The Colorado Environmental Film Festival (CEFF) is an exciting, inspiring, and energizing event that includes world-class environmental films with representatives from local and national organizations. CEFF will screen features, shorts, films by foreign and local filmmakers and films by young filmmakers and for youth.
True to the spirit of Colorado, this event is supported and attended by people who value the natural world and share a passion for the power and beauty of film.
RSVP
---
---
Thursday, March 30, 2017 at 06:00 PM
Pace University
RSVP
---
Friday, April 21, 2017 at 10:00 AM
Anacostia Community Museum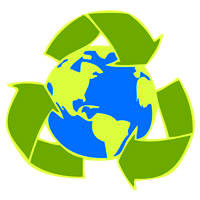 In collaboration with the Smithsonian's Office of Facilities Management and Reliability (OMFR), and Meridian Hills Pictures, the museum recognizes Earth Day with an information display on energy conservation and re-cycling, and a screening of the short film City of Trees.  Also get a tour of the museum's exhibition The Backyard of Derek Webster's Imagination. Webster was a self-taught artist who used discarded materials to create sculptural figures.  Today we would say he "up-cycled" everyday objects to create art! 
Register online or call 202.633.4844 to register for this program. 
RSVP
---